The board consists of two representatives from each Nordic country. The individual countries representatives are elected by the general assembly. The current board members are:
DENMARK
Christina Blicher Johnsen
(SECRETARY)
Christina Blicher Johnsen is a research assistant and a teacher at The Department of Sports Science and Clinical Biomechanics at the University of Southern Denmark in Odense. She teaches students of sports and physical education in dance, movement communication and performance activities. Furthermore, she teaches psychology related to physical education and sports. She did her Master's thesis on movement cultures in the fields of educational dance, gymnastics and expressive physical acitivites and now belongs to the research unit "Movement, Culture and Society" (Bevægelse, Kultur og Samfund).
cbjohnsen@health.sdu.dk
http://www.sdu.dk/ansat/cbjohnsen
Franziska Bork Petersen
(Danish treasurer)
Franziska Bork Petersen is a postdoc researcher at the department of Arts and Cultural Studies at the University of Copenhagen. Her current work explores the relation between human bodies and utopianism. Franziska teaches seminars on choreography, fashion and performance at the Danish National School of Performing Arts, at the University of Copenhagen and abroad. She holds a PhD in Performance Studies from Stockholm University and Freie Universität Berlin.
http://forskning.ku.dk/find-en-forsker/?pure=da%2Fpersons%2Fanna-franziska-borkpetersen(05488d2b-d532-48d0-aca0-1c951bae9376).html
FINLAND

Mikko Orpana
(Finnish treasurer and Webmaster)
Mikko Orpana a choreographer and a dancer and currently also a doctoral student at the Performing Arts Research Centre at Theatre Academy in Helsinki. His research is about Choreographic Knowledge and he is approaching the subject by analyzing dancer's work from a situational point of view (according to Lauri Rauhala) and analyzing the choreographic work by systems theory mainly according to Ilya Prigogine's thinking.
mikko.orpana@uniarts.fi
http://www.mikkoorpana.com/
Mariana Siljamäki
Mariana Siljamäki, PhD, works as a senior lecturer in the Department of Sport Sciences, University of Jyväskylä, Finland. Mariana was interested in her dissertation, how dance can be seen as cultural education. The subject was related to the discussion on multiculturalism and the significance of differences and similarities in cultural encounters. Mariana ´s research interest also focuses on dance pedagogy and embodiment, and its related concepts such as body awareness, and how it relates to the welfare of the individual. Currently she participates in the Erasmus research project dealing with racism and discrimination in physical education and sport. Mariana has published several articles and book chapters, and she is a reviewer of scientific journals and books on dance. Mariana also works as a dance teacher in a dance school and as a choreographer in a multicultural dance company, Mami Wata. The performances of the company are mainly based on the West-African dance and music culture, combined with different elements of theatre.
ICELAND
Sesselja G. Magnusdottir
(Icelandic treasurer)
Sesselja G. Magnusdottir gratuated with BA Honours degree in dance from Deakin University, Australia 1998 after having completed a BA degree in history from the University of Iceland and a BS degree in physical education and dance from the University of Copenhagen. Since graduation in she has been teaching dance history at The Icelandic Balletschool and JSB, Art School of Dance. She has teached subject about the connection between dance practice and writing at the Academy of Arts and tutors BA-thesis. She has taught children in primary schools creative dance, and contributes regularly reviews and articles on the Icelandic dance scene in national newspapers and journals. Now she works as a executive director of the Reykjavik Academy, an association of independent scholars in arts, humanities and social science.
Margrét J. Gisladóttir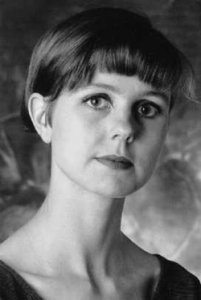 Margrét J. Gisladóttir is a ballet and dance history teacher at the Icelandic Ballet School in Reykjavík. She was a dance student at the Ballet School of the National Theatre before further her dance studies in London. When returning home, she trained with the Iceland Dance Company as well as teaching at the Ballet School of the National Theatre which became the Icelandic Ballet School in 1990. She received her Master degree from the University of Surrey in Dance Histories, Cultures and Practices 2006. Since then she has completed a teaching diploma from the University of Education and BA degree in Folkloristics with History as extra subject. She is now enrolled in MA in Icelandic Literature within the University of Iceland.
NORWAY
Elizabeth Svarstad
(Norwegian treasurer and NOFOD treasurer)
Elizabeth Svarstad is a PhD student in dance at the Norwegian University of Science and Technology and a member of the project "Performing arts between professionalism and dilettantism. Music, theatre and dance in the Norwegian public sphere 1770-1850." She holds a Masters degree in dance from 2005.
 Elizabeth Svarstad studied dance at the Norwegian College of Dance and has specialized in baroque dance. She works as a freelance dancer, teacher and choreographer.
Hilde Rustad
(CHAIR)
Hilde Rustad has a PhD in dance from the Norwegian School of Sport Sciences (2012). She earned her Nordic Master's degree in Dance Science from NTNU/KUA/SU. She further has a degree from the University of Oslo, covering the subjects of English, theatre science and history. She trained to be a dancer and choreographer at the Amsterdam School of the Arts, School for New Dance Development, and has been working as a freelance dance artist and dance teacher since she graduated in 1992. Rustad is currently employed at the Norwegian college of dance.
SWEDEN
Astrid von Rosen
(VICE CHAIR)
Astrid von Rosen is Senior Lecturer in Art History and Visual Studies, at the Department of Cultural Sciences (KUV), University of Gothenburg. She is also a Research Coordinator for the Staging the Archives cluster, within Critical Heritage Studies (CHS), Gothenburg University. For more information on CHS please follow this link: http://criticalheritagestudies.gu.se/.
A former classical and contemporary dancer, von Rosen is interested in the intersections of artistic and academic research, particularly in the fields of dance and scenography. Her doctoral thesis (2010) explores the work of Sweden's first professional scenographer, Knut Ström, through a "web of translations" oscillating between body, image and language. von Rosen's current research centres on critically informed ways of investigating theatrical events from the perspective of scenography.
astrid.von.rosen@arthist.gu.se
Annika Notér Hooshidar
(Treasurer)
Annika Notér Hooshidar is a senior lecturer in contemporary dance at the University of Dance and Circus in Stockholm, Sweden. She is also a PhD candidate in pedagogy at the University of Stockholm, Department of Education. After many years of teaching contemporary dance technique, Annika is now engaged in teaching dance didactics and theory, tutoring student's vocational practice and exam work. She is head of contemporary dance within the department of pedagogy. In her research her focus is on dance teaching and learning, using social semiotic multimodal theory of communication as point of departure.