The board consists of two representatives from each Nordic country. The individual countries representatives are elected by the general assembly.
NORWAY
Irene Velten Rothmund
Chair and Norwegian treasurer

Irene Velten Rothmund is an associate professor in dance at Kristiania University College (Høyskolen Kristiania) at the Department of Performing Arts. She holds a PhD in dance studies from Stockholm University, Department of Culture and Aesthetics (2019). She is educated as a dancer and a dance teacher from the Oslo National Academy of the Arts (KHIO), and the European Dance Development Center (EDDC) in the Netherlands. She holds a MA from NTNU, the NoMAds program (2009).
irenevelten.rothmund(at)kristiania.no
Halldis Folkedal
Nofod treasurer
Halldis is a dancer and dance pedagogue. She is educated from the Nordic Master of Arts in Dance studies (NOMADS) and pedagogic studies at Kunsthøgskulen i Oslo (Khio). Halldis has worked as a folk dance counsellor in Noregs Ungdomslag. She has been board leader of Dans i skulen (now: Sans: Senter for dansepraksis) and board member of Fellesrådet for kunstfagene i skolen (FKS). The last years Halldis has worked with developing Folkepedia.no and as a dance teacher in schools. 
Halldis is currently in maternity leave.
Photo: Kristianne Marøy
halldisfolkedal(at)gmail.no
DENMARK
Lars Dahl Pedersen
Danish treasurer

Lars Dahl Pedersen is a PhD Fellow at Aarhus University, Danish School of Education, and VIA University College and part of the national research programme Playful Learning Research Extension. He graduated from University of Copenhagen with a Master of Arts degree in Philosophy with specialisation in Phenomenology and Philosophy of Mind in 2016, including studies in Philosophy and Theatre at KU Leuven, Belgium. He is also a contemporary dancer and choreographer educated from The Danish National School of Performing Arts 1995-1999 which includes a range of different artistic and pedagogical activities; specifically, a research-related approach in his choreographic work; for instance, exploring the Avant-garde American writer Gertrude Stein in the choreography Always Now Slowly (2010) and the participatory choreographic game Med kroppen på opdagelse – What we do but don't know (2018).
http://www.runningsculptures.dk/
lars(at)larsdahlpedersen.dk
Sarah Pini
Media manager
Sarah Pini is Associate Professor in dance at the University of Southern Denmark (SDU). She works at the intersection of anthropology, arts and health. Her research focuses on the human body as a socio-cultural phenomenon, investigating notions of embodiment, presence, agency, and alterity in different dance forms and cultural practices. She holds a PhD in Cognitive Science from Macquarie University, Sydney (2020); M.A. in Cultural Anthropology and Ethnology from the University of Bologna, Italy (2012), and B.A. in Visual Arts from the University Paris 1 – Pantheon-Sorbonne, France (2009), after she trained professionally in ballet and contemporary dance across Europe, working and studying with international choreographers such as William Forsythe, Wayne McGregor, Carolyn Carlson; among others. https://sarahpini.com/ 
spini(at)health.sdu.dk
FINLAND
Tuire Colliander 

Tuire Colliander is a dancer, dance pedagogue and PhD candidate currently working on her artistic doctoral research project at the Performing Arts Centre Tutke, in Uniarts Helsinki. Her dance pedagogic background is in the context of basic dance education in Finland. She also works as a freelance dance artist and is a member of contemporary dance company Xaris Finland. In her doctoral thesis she is investigating early years dance pedagogy and focusing on questions of ethical and respectful means of encounter through dance.
Photo: Noomi Ljungdell
tuire.colliander(at)uniarts.fi
Kirsi Heimonen
Finnish treasurer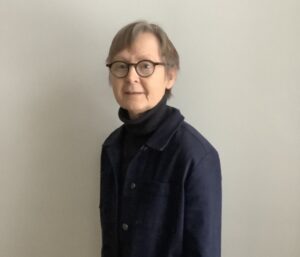 Dr. Kirsi Heimonen is a University Researcher in artistic research at the Research Institute of the University of the Arts Helsinki. She is an artist-researcher with a background in dance, choreography, somatic movement methods and experimental writing, and her recent interests have been circling around silence and insanity. The latter she focused on as a member of a multidisciplinary research project dealing with Finnish people's memories on mental hospitals. Currently she is a co-researcher in a Writing as Choreography project.
kirsi.heimonen(at)uniarts.fi
ICELAND
Katrín Gunnarsdóttir
Vicechair and islandic treasurer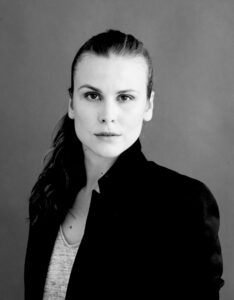 Katrín works as a choreographer, dancer, researcher and teacher. She is currently an associate professor at the Iceland University of the Arts where she is the director of the BA programme in Contemporary Dance Practices. Katrín holds a BA degree in dance and choreography from ArtEZ University of the Arts (NL) as well as an M.Sc in Health Economics and a diploma in Financial Economics from the University of Iceland. She is Chairman of the Board of Choreographers in Iceland. As well as developing her own choreographic work, Katrín is a member of Icelandic collective Marble Crowd. Her current work explores an embodied approach to listening, the labor of the dancer and creating soft encounters through movement, sound and material.
Photo: Saga Sig
katrin.gunnars(at)gmail.com
Sigríður Soffía Níelsdóttir
sigridursoffia(at)gmail.com
SWEDEN
Ami Skånberg Dahlstedt
Secretary

Ami Skånberg Dahlstedt, PhD in Dance from University of Roehampton, UK, is a choreographer, filmmaker and researcher. She is the current Head of the Master's programme in Dance Education (MADE) at the Stockholm University of the Arts, and also works at Academy of Music and Drama at University of Gothenburg. Her solo performance A Particular Act of Survival received a performing arts award at Scenkonstgalan, Sweden in 2015. Ami creates screendance pieces and documentaries. She walks slowly as a ceremonial, subversive act related to her studies with Nishikawa Senrei and work with Japanese dance in Kyoto since 2000. Her research interests are practice-led and concern gender codified movement practice, non-hierarchical processing of global dance techniques, and auto-ethnographic accounts from within the practice.
Photo: Petrin
ami.skanbergdahlstedt(at)uniarts.se
Petra Hultenius
Swedish treasurer
Dance teacher educated at Danshögskolan (DOCH) 1994.
Master in Fine Arts in Choreography, orientation Contemporary Dance Didactics at Stockholm University of the Arts/DOCH, Stockholm.
I work as a dance teacher at Kulturskolan/Community School of Arts, Stockholm, with children 6–22 years old – dance for children, contemporary dance and musical/dance theater. In my position as dance teacher at Kulturskolan Stockholm I have worked for a long time and met and educated many young dancers. I have a strong interest for all children's right to education in dance and experience of dance as well as for the Community School of Arts development.
At Skarpnäcksfältets förskolor I work as educational leader through tutorial and training in didactics and dance. The orientation is improvisation and to learn the preschool teachers to use dance as one of their expression in the education at the preschool.
petra.hultenius(at)gmail.com